WELCOME TO AMBYESE
AMBYESE (Annual Multicultural Business Youth Educational Services Embarkment) prepares multicultural secondary school students for the challenges of a more diverse workforce in the 21st century.
Our objective is to motivate students to strive for excellence academically by exposing them to career options in the corporate sector, and to facilitate their anxieties concerning "big business" by instilling in them a high level of self-esteem so they can learn about embarking on careers through highly successful multicultural role models. We've mentored more than 14,000 culturally diverse high school students throughout Connecticut and New York, helping to prepare them for college and beyond.
YES I CAN PROGRAM
Registration for 2020 YES I Can Program will begin in Spring 2020.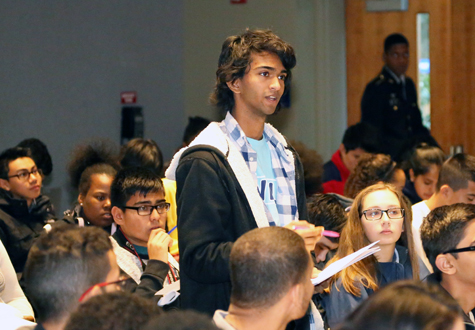 ANNUAL EDUCATIONAL CONFERENCE